CABS 2017 K. FONG AWARD IN LIFE SCIENCES WINNERS:
DR. YINXIANG WANG AND DR. EDGAR ENGLEMAN
Date: June 24, 2017 @ 10:00 am – @ 11:30 am
Location: San Mateo Marriott, 1770 South Amphlett Blvd, San Mateo, CA 94402
Chinese-American Biopharmaceutical Society (CABS) K. Fong Award in Life Sciences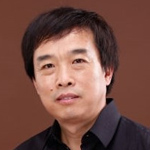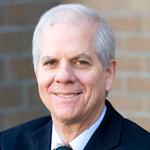 Dr. Yinxiang Wang and Dr. Edgar Engleman to be Honored with CABS K. Fong Award in Life Sciences
CABS Public Announcement
Chinese American Biopharmaceutical Society (CABS) K. Fong Award Committee is very pleased to announce that Dr. Yinxiang Wang and Dr. Edgar Engleman are the winners of its CABS K. Fong Award in Life Sciences for their extraordinary achievements in research, entrepreneurship, and innovation. We will honor Dr. Wang and Dr. Engleman in the award ceremony at the 2017 BioPacific Conference (19th Annual Meeting of CABS) on June 24th, 2017 at the San Mateo Marriott San Francisco Airport, 1770 South Amplett Blvd., San Mateo, CA 94402.
Dr. Yinxiang Wang is the CEO and Chief Scientist of Zhejiang Beta Pharma, Inc. He is a member of the Chinese Program of Global Experts (also known as the "1000 Plan"). In his current position, Dr. Wang, is instrumental in the research and development of a great number of new drugs for oncology and diabetes.
As the Chief Scientist and one of the main innovators at Zhejiang Beta Pharma, Dr. Wang headed the research team which developed and commercialized Icotinib Hydrochloride (Conmana®), a National Category 1 Novel Drug that is the first small molecule oncology drug specifically targeting cancer cells that is completely developed in China. Zhejiang Beta Pharma successfully obtained approval on Icotinib Hydrochloride from Center for Drug Evaluation at SFDA at the end of 2010 and started marketing Conmana® in 2011.
Dr. Wang is also one of the founders of Zhejiang Beta Pharma New Drug Research Center in Beijing, established in 2003. Currently, he is leading the scientists at the center in researching and developing pipeline drugs that include eight Category 1 drugs and several Category 3 drugs, out of which five generic products have already been approved and commercialized.
Dr. Edgar Engleman received his bachelor's degree from Harvard University and his M.D. from Columbia University. After completing training in internal medicine (UCSF), biochemistry (NIH), immunology, rheumatology and transfusion medicine (Stanford), he joined the faculty of Stanford Medical School where he is Professor of Pathology and Medicine. At Stanford, he supervises a large research laboratory in immunology, teaches the main tumor immunology course, directs the Stanford Blood Center which he founded in 1980, and co-directs the Tumor Immunology Program of the Stanford Cancer Institute. He is a managing partner of Vivo Capital, a firm that he co-founded in 1996 that invests in biomedical companies worldwide and has offices in Palo Alto, Beijing, Shanghai and Taipei.
At Stanford, Dr. Engleman spends much of his time teaching students about the immune system and overseeing the immunology research of his students. He has supervised more than 100 research trainees, authored more than 300 scientific articles and has been an editor of multiple scientific journals. The goal of his research is to discover new ways to direct the immune system against cancer and other life-threatening diseases. Twenty-five years ago he began testing the concept at Stanford that patients with cancer could be immunized against their own tumors through the use of powerful immune-stimulating cells known as dendritic cells. In 1992, he co-founded Dendreon where his technology provided the basis for the Sipuleucel-T (Provenge) prostate cancer vaccine, the first active immunotherapy for cancer to be approved by the FDA. This vaccine opened the way to a new era in which immunotherapies are increasingly becoming a standard component of cancer treatment. Recently, Dr. Engleman's lab discovered a promising new immunotherapy that activates dendritic cells in tumors without requiring their prior removal and activation in vitro. This treatment strategy was shown to eradicate a wide range of tumors in mouse models (Nature 521:99-104, 2015) and the findings led to the formation of Bolt Biotherapeutics in 2016. His group has also developed a powerful new method that uses mass cytometry to analyze immune cells in multiple tissues throughout the body (Science 349:1259425, 2015), and by applying this new method, his group successfully identified critical parameters required for effective cancer immunotherapy (Cell 168:487-502, 2017).
About CABS K. Fong Award in Life Sciences:
CABS K. Fong Award in Life Sciences is presented annually to recognize those individuals who make significant contributions in life sciences and biopharmaceutical industry including outstanding scientific findings, recognized efforts in promoting life science education and initiatives in improving life science community, and those who bring therapeutic breakthroughs to the market and improve healthcare and quality of life. Candidates must be nominated by an active member of CABS followed by review and approval of the Selection Committee. Selection criteria will be based on candidate's accomplishments in life sciences and contribution to the life science community, including one or all of the following:
Proven achievements in therapeutic breakthroughs (including discovery, process or clinical development), diagnostics or the research reagent/equipment markets
Significant contribution to the promotion of academic and industrial R&D in biomedical sciences and applications.
Significant contribution to the general biomedical and the CABS community and to promoting international collaboration in life sciences.
About CABS:
Chinese American Biopharmaceutical Society (CABS) is a non-profit organization for professionals in the biopharmaceutical industry, headquartered in San Francisco, California with over 3,000 members and participants. While many of our members are located in the San Francisco Bay Area, the largest biotechnology hub of the world and the birthplace of biotechnology, we also have members in other parts of the U.S. and in the Pacific Rim countries including China. Our missions include the following:
To serve biopharmaceutical professionals of Chinese heritage or with professional interests in China, and promote professional interactions.
To foster business opportunities and exchanges in the life science industry between the U.S. and China.
To promote public awareness of progress and development in the pharmaceutical and biotechnological industry.
To collaborate with other organizations in areas of mutual interest.
About Dr. Kenneth Fong:
Dr. Kenneth Fong is currently the founder and chairman of Kenson Ventures, LLC, a company that specializes in crafting development strategy for early and mid-stage stage biotech companies. Under his leadership, companies that were acquired or went public between 2007 and 2012 are: SA Biosciences (to Qiagen), DHI (to Quidel), Fermenta (to ThermoFisher), Panomics (to Affymetrix), Epitomics (to Abcam), Bioform (IPO) and Optimer (IPO). Currently, he sits on the boards of 5 biotech companies, including two biopharmaceutical, one diagnostic and two research tool company. Prior to Kenson, Ken founded and served as CEO of Clontech Laboratories (1984-1999), which was acquired by Becton Dickinson in 1999. Clontech, a leader in the life science market, was also the largest of its kind founded by an Asian American (400 people, including 65 PhD scientists) during the early years of the biotech industry. Ken served as president of Society of Chinese Bioscientists in North America (~2,000 members, 2005-09) and President of the Bay Area AAMA (1987). He was a member of the Board of Trustees of California State University (2006-2013), Board of Associates at the Whitehead Biomedical Institute at MIT and a member of the Committee of 100 (US). Ken has many other philanthropic interests. He was one of the lead supporters for the San Jose Tech Museum, the Chinese Historical Society in San Francisco, the Bioengineering Auditorium at UC San Diego and the Indiana University graduate Seminar Programs. He has provided Translational Science Awards through an endowed fund to the San Francisco State University. In addition, he has provided a number of scholarships to Peking University and the CSU students (Kenneth Fong–Hearst endowed Scholarships). In 2006, he was also involved in establishing the Fong Optometry and Medical Library at UC Berkeley and more recently an endowed professorship to Stanford University. Currently Ken spends a good amount of time cultivating and advising a number of entrepreneurs (40-55 years old group) to grow their biotech companies.
Past recipients of the K. Fong Awards include:
2016: Dr. Gerald Chen, co-founder of Morningside, for his extraordinary vision and leadership in cultivating a generation of successful entrepreneurs and life sciences companies.
2015: Dr. Irving Weissman, Stanford University for his pioneering research in stem cell research.
2014: Dr. Ge Li of Wuxi Apptec for creating and shaping the CRO business model in China and Dr. Hing L. Sham, formerly of Eli Lily, for his leading role in the discovery of life-saving HIV protease inhibitors, ritonavir and Iopinavir.
2013: Dr. Peter Hirth of Plexxicon & Sugen for his pivotal role in advancing 4 successful drugs to the market and Dr. Jean Cui, formerly of Pfizer for her role as the lead designer and investigator of crizotinib, a successful kinase inhibiting drug used in personalized medicine.